Collectibles and Merchandise
This page was last updated on January 09, 2003 03:47 PM
Webmaster's note: I don't have any of these items for sale. This page is a reference only to give fans an idea of some of the items which have been merchandised for Courage. Many, if not most, of these collectibles can be found online from various independent sellers and online auction locations. For two links, to Cartoon Network's website shop and currently-listed Courage items on Ebay, go to the bottom of the page.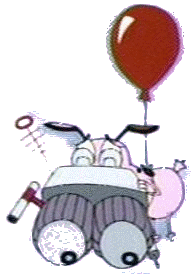 11" x 46" promotional poster/banner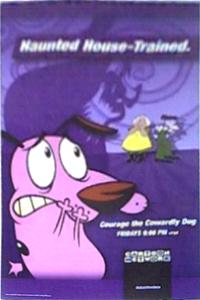 22" x 33" poster version of the banner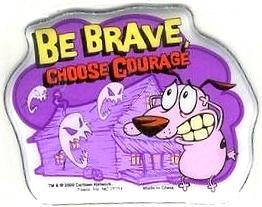 Puffy Magnet (available in boxes of Pop Tarts)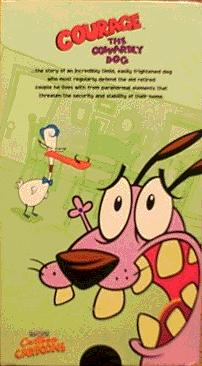 Promotional Video (uncertain where this is from)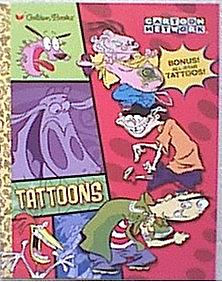 Coloring book with Cartoon Network characters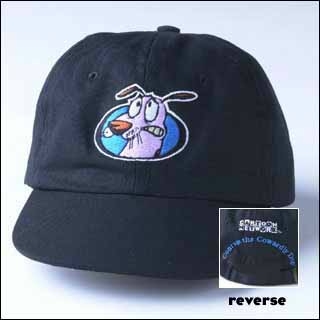 Cap with a grimacing Courage on the front, and the Cartoon Network logo on the back (available from Cartoon Network.com's store)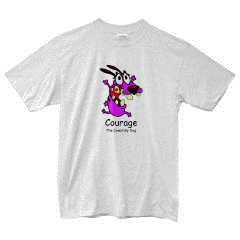 Hanes Tshirt featuring a screaming Courage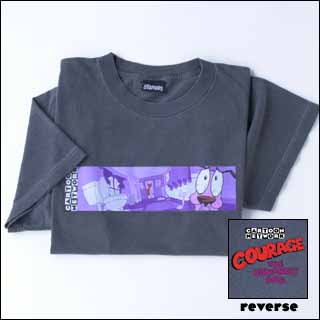 T-shirt with Courage (available from Carton Network.com's store)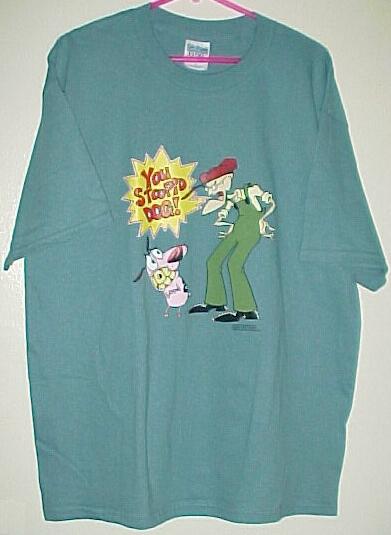 T-shirt with Courage and Eustace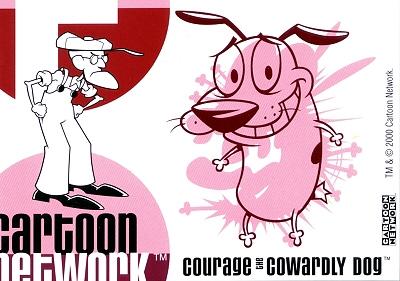 Pink colored promo postcard with Courage and Eustace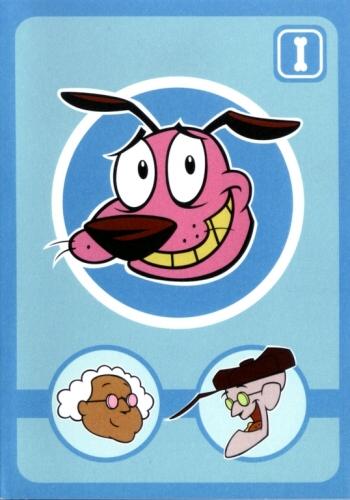 Greeting card with Courage, Muriel and Eustace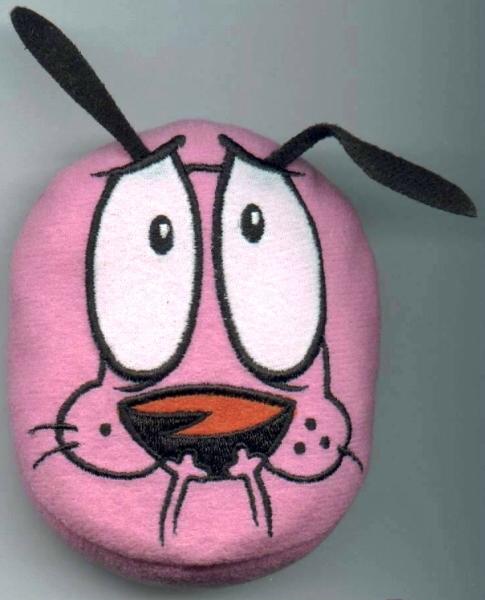 Bean Bag Screamer...throw it and Courage screams!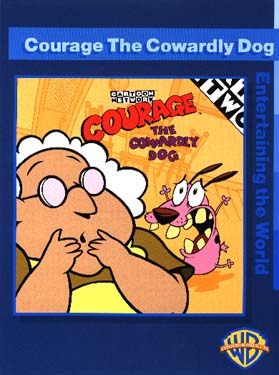 Rare licensing sheet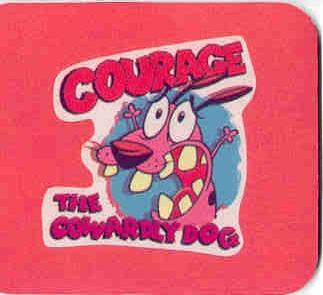 Computer mousepad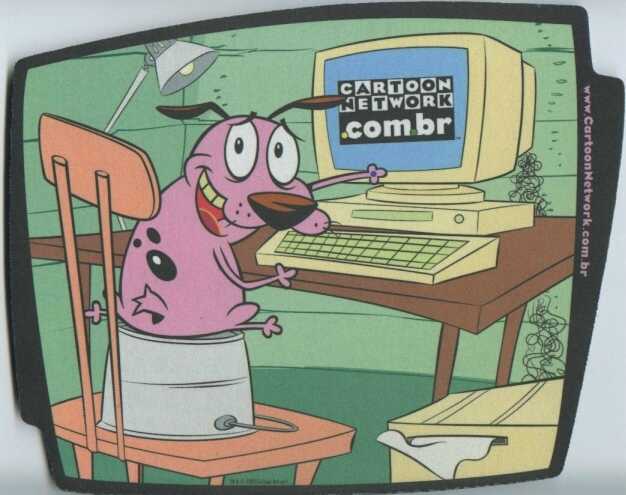 Computer mousepad from Brazil
Various views of another t-shirt (uncertain where this is from)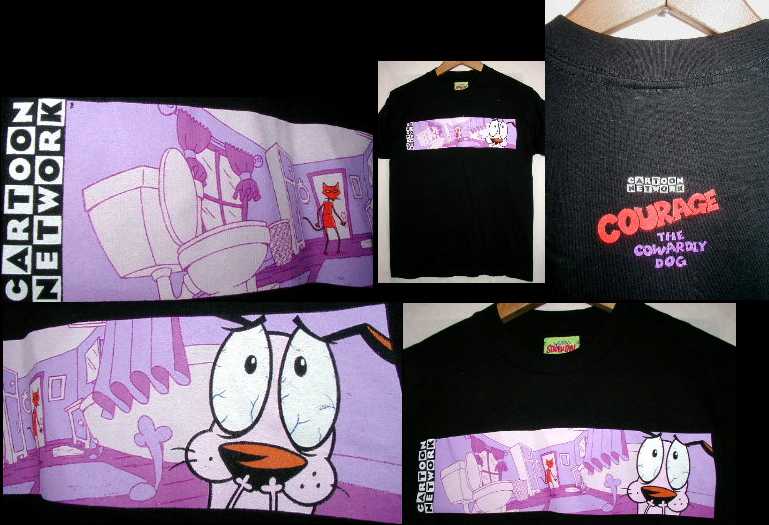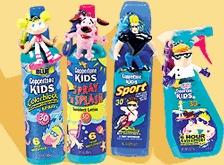 Coppertone Kids products with "Backpack Buddies".....including Courage! (closeup below)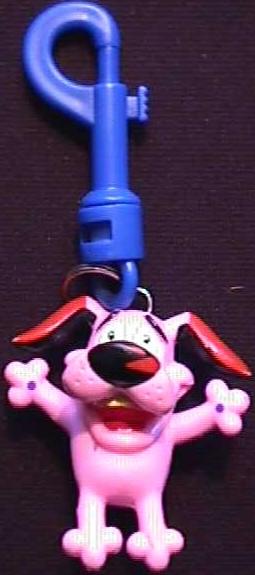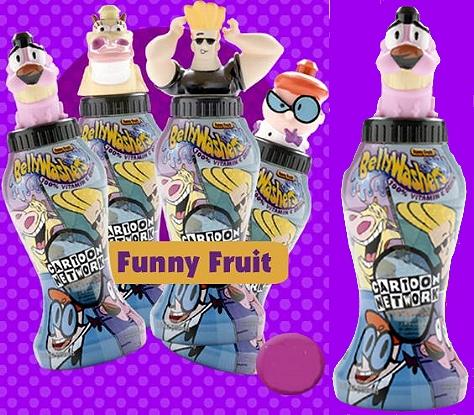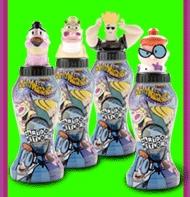 Belly Washers fruit drinks.....including Courage!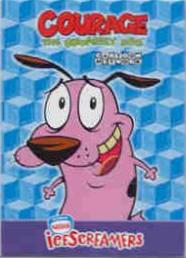 Card in limited boxes of Nestle Ice Screamers popsicles
Click here to check out Courage items available at Cartoon Network's website
Click here to check out what Courage items are currently listed on Ebay
(NOTE: not ALL the items are authorized, approved, or endorsed by Cartoon Network or Stretch Films!)

"Get away from me! Go back to the index page...Just click on me, stupid dog!"